About Us

We, Natural Oil Corporation, are a company of reliable and passionate people. Everyone from business leaders to employees and business associates, are well-acquainted with the basic idea of business working, which is ethical. Business deals are performed on moral grounds because being honest in business is not an option but a necessity. Till date, as a quality lubricants' making manufacturer, we haven't upset our customers because we have always kept factor of quality on top during production.

Quality production, financial stability, market understanding and smooth business working are some out of many attributes, which makes us, a worth-partnering name in business. Customers from across the nation, choose us to source Rust Oil, Rust Preventive Oil, Hydraulic Oil, Speeder Oil, Brake Fluid and much more because of being well-acquainted with our exceptional quality standards.
Stringent Quality Control
No client will prefer the idea of investing in a product whose quality he/she is unsure about. For a company, it is a disgraceful thing to serve products, whose quality fails to keep customers satisfied. We understand the importance of quality, which is why we keep it in place in our offered lubricants by engaging in quality production and adopting stringent quality control process. Brake Oil, Brake Fluid, Diesel Adjust Fluid, Automotive Gear Oil, etc., undergoes a wide series of quality and performance tests. Oxidization, corrosion, viscosity are some out of many grounds, upon which quality is closely tested.
Aiming At Growth In Business
Since the year of formation in 2017, we have been aiming at attaining high business growth. Reason behind this lies in the fact that we do not want to become an example of- 'A stagnant company is equivalent to a dead business structure'. We are here to last with a high business growth. To do aforesaid, we better our production techniques, conduct market researches and create customer-benefiting policies. We make use of quality base materials for making supreme lubricants, which find usage in all industrial applications.
What Wonders Our Lubricant Oils Can do?
Usage of our lubricants can help in keeping wear and friction away.
Protective layer formed by our offered lubricants safeguard machines.
Cut down the downtime & costs pertaining to maintenance and repair.
Offered lubricants assist in maintaining balance in operational temperatures of machines and cut down the danger pertaining to heat-related component.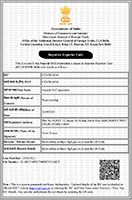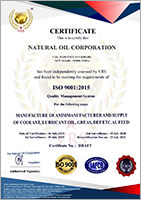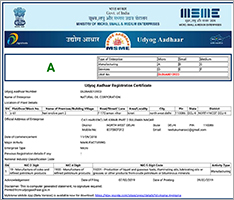 Read More